is located in Nõva Rannaküla, Läänemaa. In the middle of a pine forest, one kilometer away from the sea coast, at a small picturesque lake there is a nice place for a pleasant recreation and pastime with your family or friends created by a family business
All year round we offer a cosy house in a private location all year round. Cottage with Terrace 78m2 large, there is covered terraces with barbeque device and a nice place for swimming. Free Wi-Fi and Sat TV channels. Guesthouse will accommodate max 4 persons and have possibility for 2 extra beds for extra charge.
Please ask pricelist: info@samblamaa.com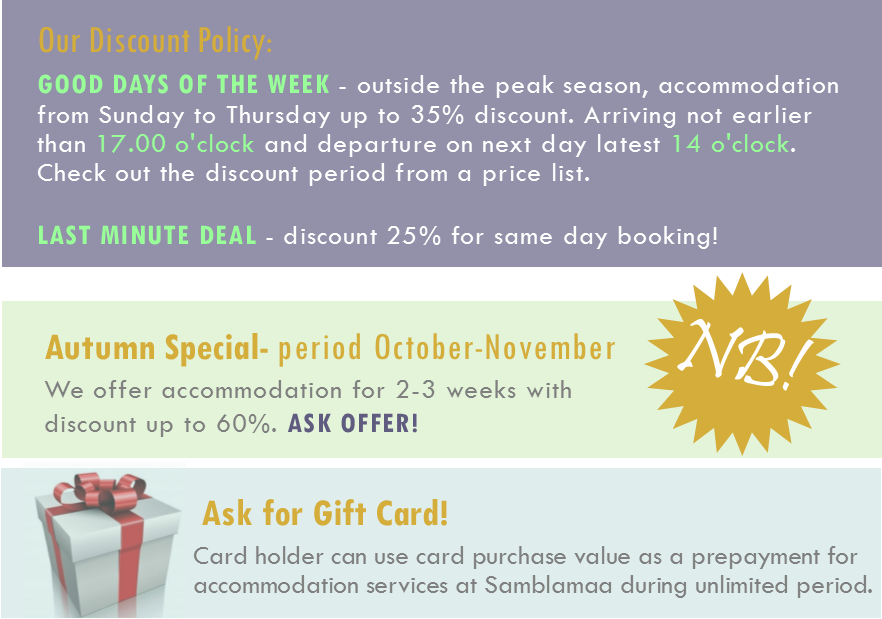 Samblamaa guest house is best for those who'd like to get away from the city fuss, who enjoy forest hiking and drifting in marshy moors, sailing in the sea, relaxing on a beach or reading a book in silence listening to birds' singing and pine trees' murmur. Our forest is famous for bilberries and mushrooms.

Samblamäe, Rannaküla, Lääne – Nigula vald, Läänemaa 91104
tel: +372 5048588, e-mail: info@samblamaa.com
Our location:
coordinates:N:59⁰14′ 0.8″ E:23⁰39′ 43.2″